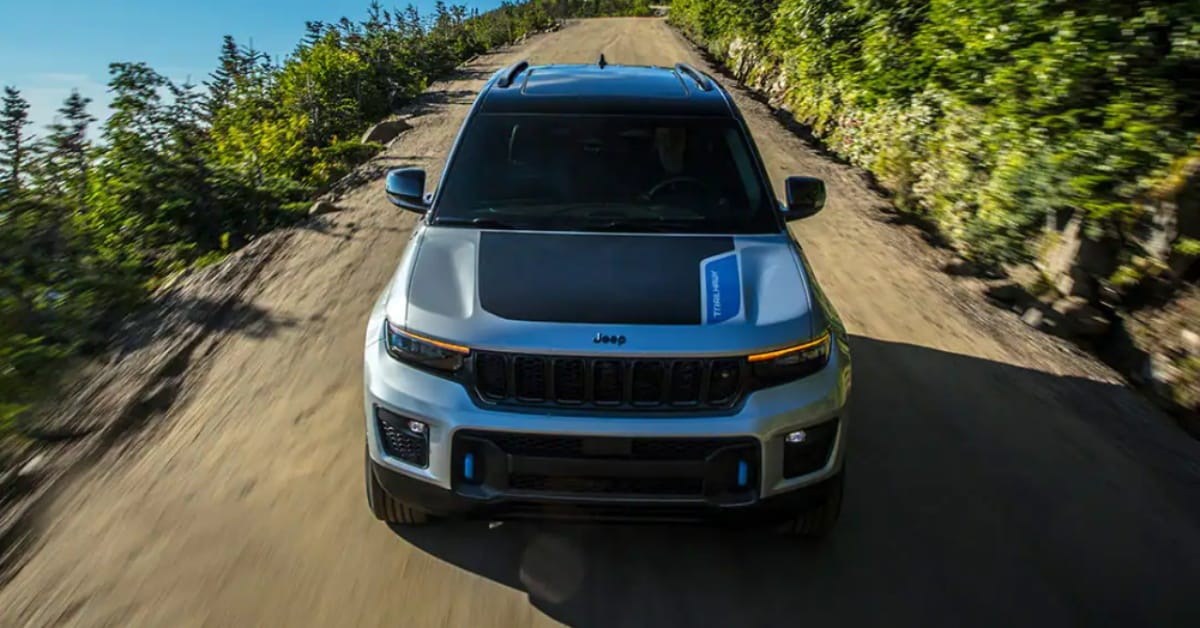 2023 Jeep Grand Cherokee 4xe For Sale | Sierra Blanca Motors | Ruidoso, NM
Jeep is celebrating the 30th anniversary of the Jeep Grand Cherokee by releasing the 2023 Jeep Grand Cherokee 4xe with updates for the modern age and driver.  At Sierra Blanca Motors, Ruidoso's premier Jeep dealer, we understand how important it is to explore the New Mexico landscape, whether on its scenic highways or off-road. The Jeep Grand Cherokee 4xe includes perks and gadgets without sacrificing power or luxury.

Long-time Jeep owners and new drivers alike will appreciate everything the 2023 Jeep Grand Cherokee 4xe offers. For the best price and experience, buy your Jeep from Sierra Blanca Motors, the Jeep dealership Ruidoso, NM, drivers trust.