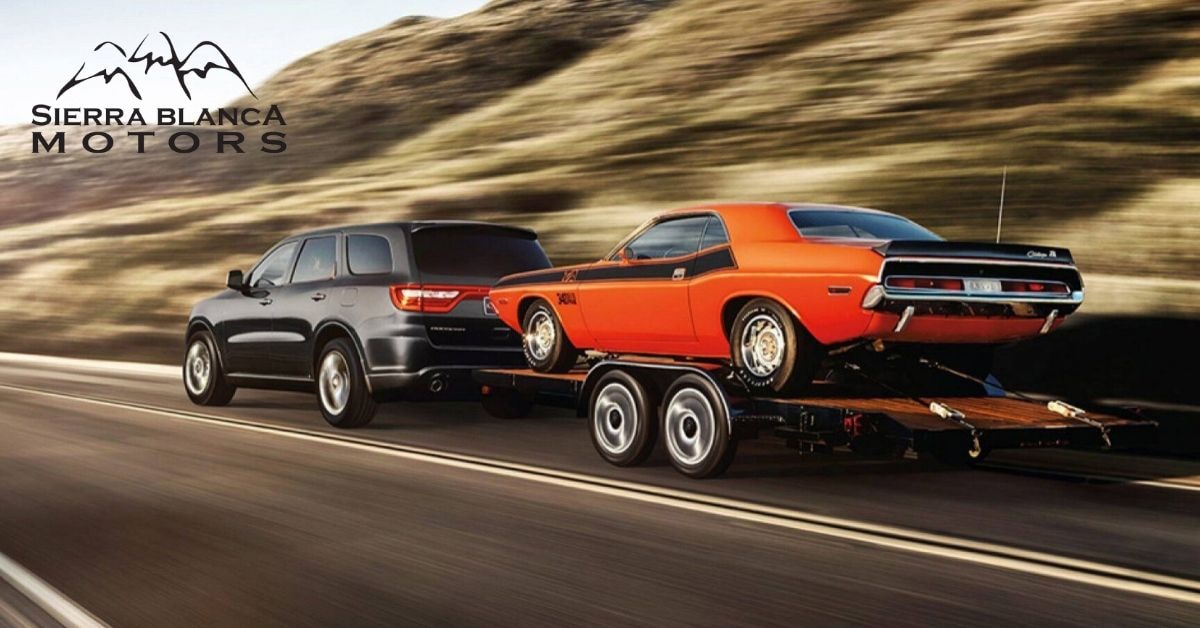 Sierra Blanca Motors: Trusted Ruidoso Dodge Dealer
Sierra Blanca Motors has connected people with the finest Dodge vehicles for more than half a century. From muscle cars to family vehicles, our lineup appeals to all types of drivers. If you want to experience a new level of freedom and power on the road, Sierra Blanca Motors, a Dodge dealer in Ruidoso, NM can get you there. 
New Dodge Inventory in Ruidoso, NM
Dodge is one of the most recognizable car brands in the United States. The company has an unwavering reputation for reliability and quality. That includes sporty models like the 2020 Dodge Charger or a soccer mom's dream: the 2020 Dodge Grand Caravan. No matter your need or preferences, there is a Dodge in Ruidoso waiting for you. 
The 2020 Dodge Challenger is a seamless combination of old-school aesthetics with modernized performance. The powertrain options for this vehicle are endless, as drivers can take comfort in a plush and sleek cabin. This nostalgia will appeal to anyone who has ever laid eyes on 60s or 70s muscle cars.
Meanwhile, the 2020 Dodge Durango breathes new life into what an SUV can be. No longer are Durango drivers simply dropping kids off at kindergarten. Thanks to a 293-horsepower 3.6-liter V-6 and a bold design, the car easily outpaces competitors as the most desirable in its class. 
If you want affordability without sacrificing space, the
2020 Dodge Journey
should be on your shortlist. This practical vehicle comes with an impressive selection of features (including in-car entertainment) that appeal directly to price-conscious consumers. Designers have also included standard rear park assist as well as an expansive sunroof.