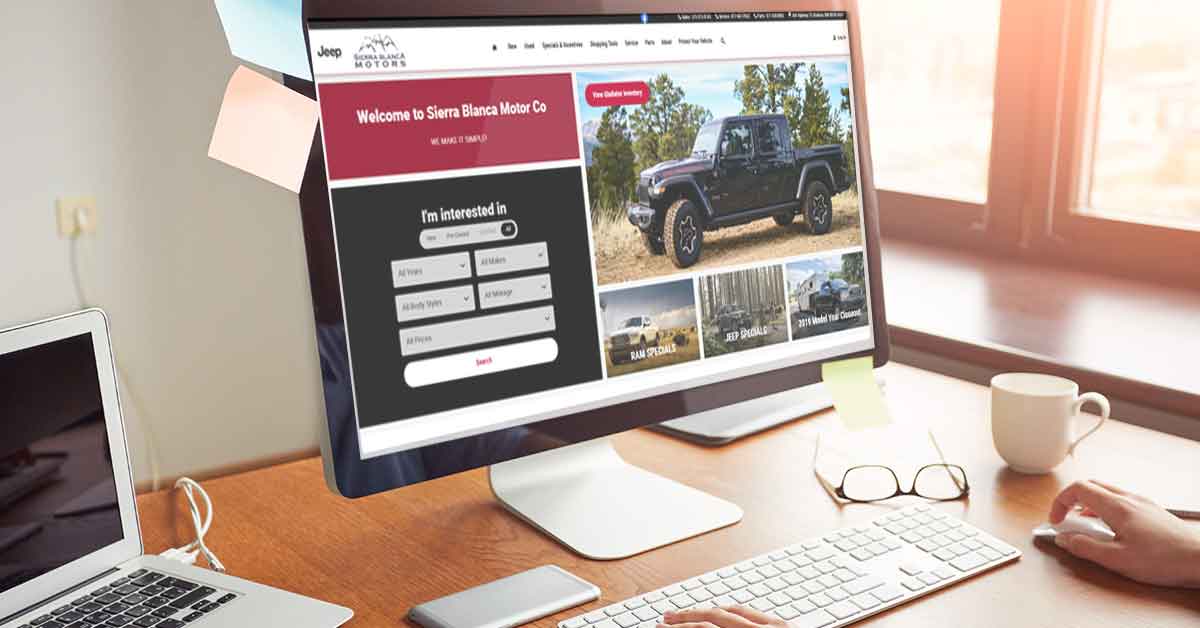 Online Car Buying | Sierra Blanca Motors Ruidoso, NM
Online car buying has changed the game significantly for car shoppers. Thirty years ago, you had to scour the newspapers or visit each dealership in person. It took a lot of time and research to find the right make and model for you. Time-strapped consumers often settled for cars that weren't quite right for them. 
Today, buying cars online streamlines the process. With Sierra Blanca Motor's simple online car shopping tool, you can find the right deal in minutes. It couldn't be easier. Just buy a car online and have it delivered. 
Do you want to buy a new car online? With our extensive range, we have something for everyone. Would you like to buy a used car online? Thanks to our certified models, our site is the best place to buy used cars online. 
An online car purchase might be more convenient and more comfortable than you think. We'll take you through the process and show you how easy it can be. If you would like some help, please contact us and one of our professional team members will gladly help.