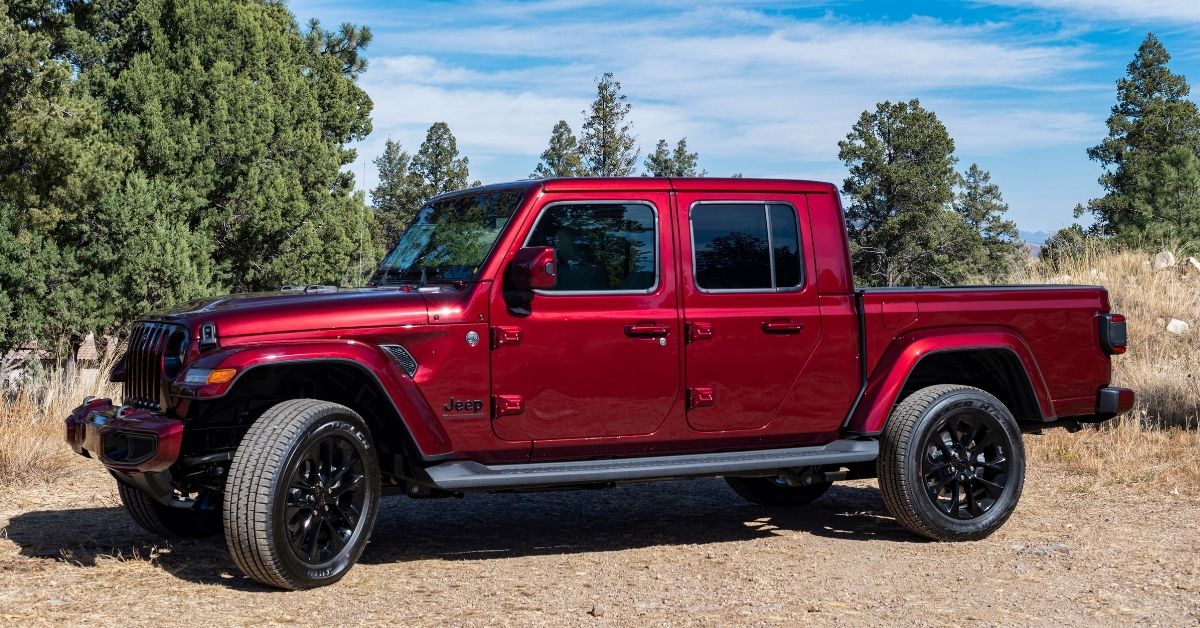 2022 Jeep Gladiator | Sierra Blanca Motors | Ruidoso, NM
The 2022 Jeep Gladiator is one of the year's most anticipated new vehicles. With upgraded technology and state-of-the-art features, the new Jeep Gladiator is ready to take on any adventure.
If you're looking for a Jeep Gladiator for sale, Sierra Blanca Motors in Ruidoso has you covered. With half doors and new Sunrider flip-tops, the new Jeep Gladiator is the ideal vehicle for the adventurous spirit. At Sierra Blanca Motors, we can help you find the right vehicle for your lifestyle.
Whether you want to go off-road or stay connected, the 2022 Jeep Gladiator combines extreme durability with the latest technology. The sleek interior design lets you trailblaze comfortably with the added benefits of upgraded safety features.
Sierra Blanca Motors serves drivers in Ruidoso, Roswell, Carlsbad, Alamogordo, and the surrounding New Mexico communities. We'll show you the extensive features of the new Jeep Gladiator and help you with the financing after you've chosen your perfect vehicle.